NFT trading volume saw a resurgence to $4.5B, with Blur flipping OpenSea as the top NFT marketplace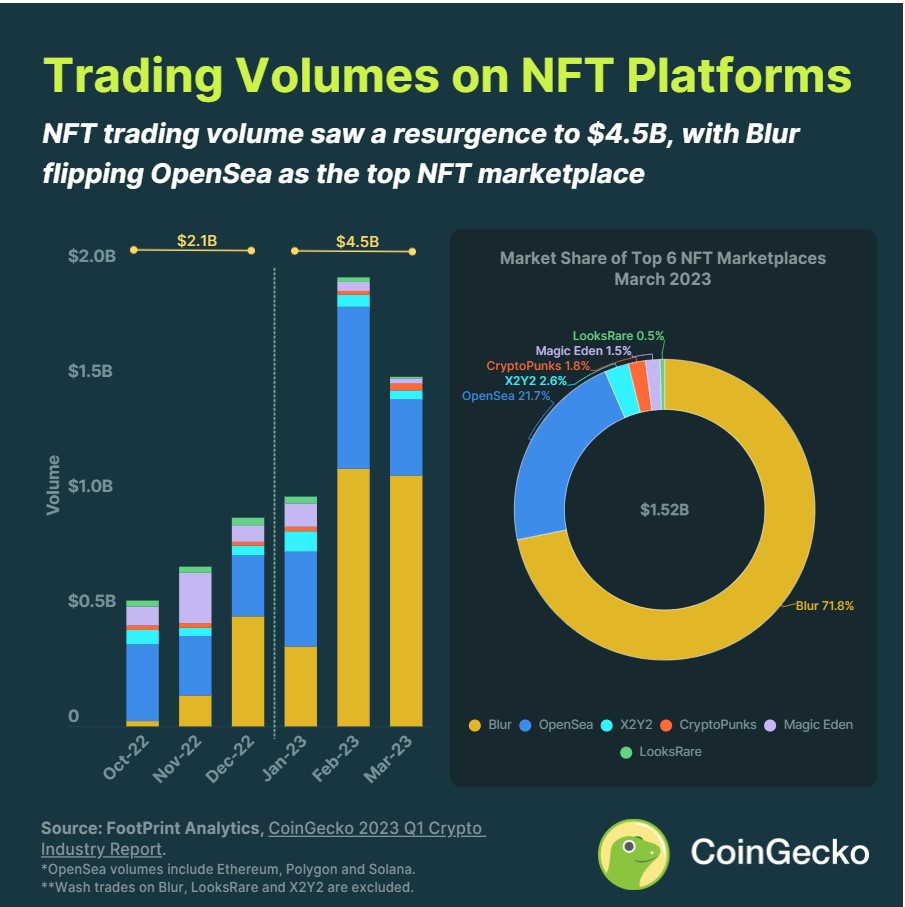 NFT trading volume picked up significantly, rising 68% from $2.1 billion in 2022 Q4, to $4.5 billion in 2023 Q1.
The majority of NFT trading volume came from Blur, a new NFT platform launched in October 2022. Within six months, it has dethroned former market leader OpenSea, growing its market share from 52.8% in December 2022 to 71.8% in March 2023, and currently dominates the top 6 NFT marketplaces. Meanwhile, OpenSea's market share shrunk from 29.3% to 21.7% over the same period.
While most chains saw an increase in trading volume in Q1, Solana's ecosystem waned. Magic Eden, the largest marketplace on the network, saw its trading volume drop from $73.9 million in December 2022 to $23.6 million in March 2023, a 67.9% decline. Prominent collections y00ts and DeGods also migrated to other chains, dealing a further blow to Solana
ESDX SOCIAL CHANNELS
Web site : www.esdx.io
Telegram : t.me/esdxland
NFT assets : Opensea ESDX account
Fundraising Platform : Buy ESDX LTD shares here

RELATED ARTICLES